Our wines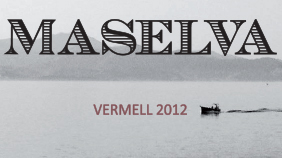 Deep and deep colors, with a bigarreau color, with vintage highlights. Intense aromas highlight an undergrowth which, with aeration, quickly give way to the scents of fresh fruit, strawberry, blackberry, plum and spices, cinnamon, black pepper. Leather notes finally appear. The entry in the mouth is powerful. Aromatically close to fruits with alcohol, the wine evolves towards a tannic structure which pushes the mouth in length. A nice sweetness, counterbalance the tannic power to lead to a nice drinkability. These wines are destined for a consumption from now on but can evolve in cellar, patiently, in suitable conditions, for an aromatic evolution and a stretching of the tannins the next 5 to 10 years. The 2012 to 2014 vintage is a good accompaniment to powerful game meats, but remains a staple of the Mediterranean table, fish from the rocky coast, red mullet, monkfish, sea bream, accompanied by peppers cooked in escalivade sauce or cooked in various tomato sauces. , or in raised soup of rock fish.
Operating temperature 18 ° C.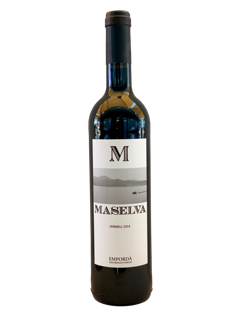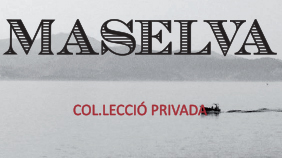 The Col.leccio privada wine is a plot selection mainly composed of Cabernet Sauvignon.
Aging: 24 months in French oak barrels.
Operating temperature 18 ° C.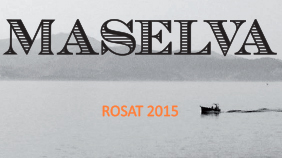 Subtil assemblage de Grenache Noir, de Cabernet et de Muscat d'Alexandrie.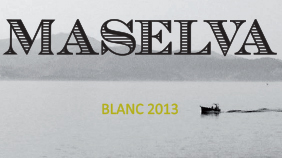 White
The lemony yellow color is bright. The wine exhales immediately powerful scents of orange blossom flowers very slightly vanilla.
The palate is straight, powerful, built, to accommodate the planchas of white meats and poultry, fish and various forms of exotic preparations in white sauce. The very long finish reminds us of candied citrus, orange, grapefruit and kumkat before finishing with notes of chopped fresh mint, naturally saline. Made from a pure selection of Muscats of Alexandria, patiently matured on shale soils, the maturity of the grapes is tempered by a sea air, specific effect of the Tramontana entering through the bay of Port de la Selva, and 'a salty seaside atmosphere, components of the natural expression of this terroir.
Operating temperature 11 ° C.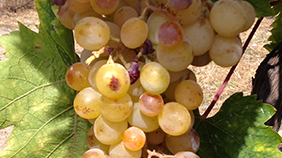 Muscat (Malajambota)
Natural Sweet Wine is made exclusively from the Muscats of Alexandria matured on the terraces. Golden color, the wine is bright, thick, and develops a particularly intense bouquet of citrus and floral notes. These aromas evolve towards the pear, the white flesh of stewed fruit and subtle floral notes of rose. It evokes honey caramel. The appetizer is dense, then evolves with great finesse, carried by a freshness present. The evolution of bottled wine reveals notes of Mediterranean plants reminiscent of lavender, rockrose and camphor. This sweet wine goes well with blue cheeses, caramel-based desserts, toasted almonds, crème brûlée, nougatines, but can counterbalance frozen desserts made with fruits. This wine is served on foie gras, at a very cool temperature to contrast the power of the duck and goose.
Operating temperature 8 ° C.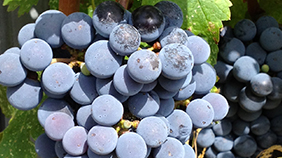 The great reserve wine is a plot selection mainly composed of Cabernet Sauvignon.
Aging: 24 months in French oak barrels.
Operating temperature 18 ° C.